Putting MenuetOS on a diskette.
MenuetOS fits on one diskette, but you need a program like rawwrite to write the image file (inside the zip) to the diskette.
Writing the diskette with RawWrite
1 Start Rawwrite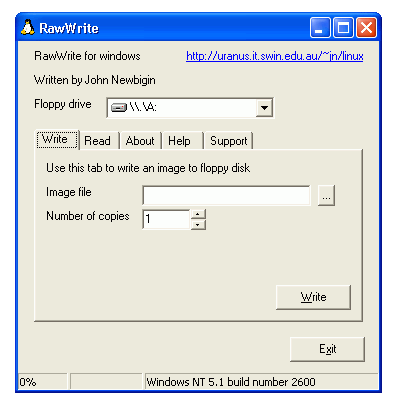 2 Enter the location of the image file.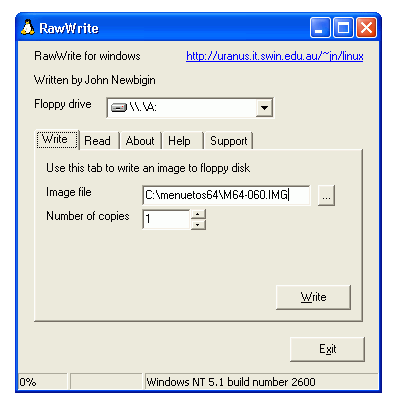 3 Click on Write.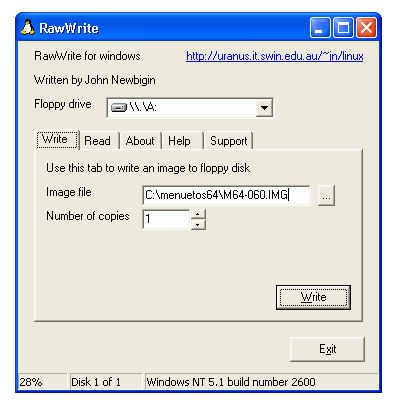 4 Reboot the computer.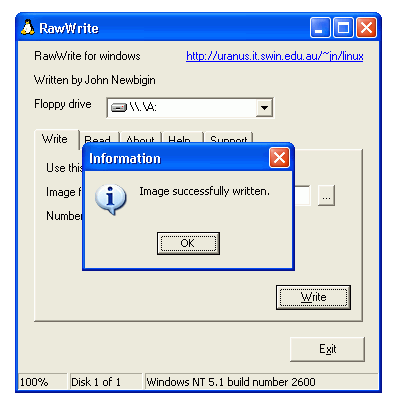 You just have to start the computer with the diskette in the diskdrive.